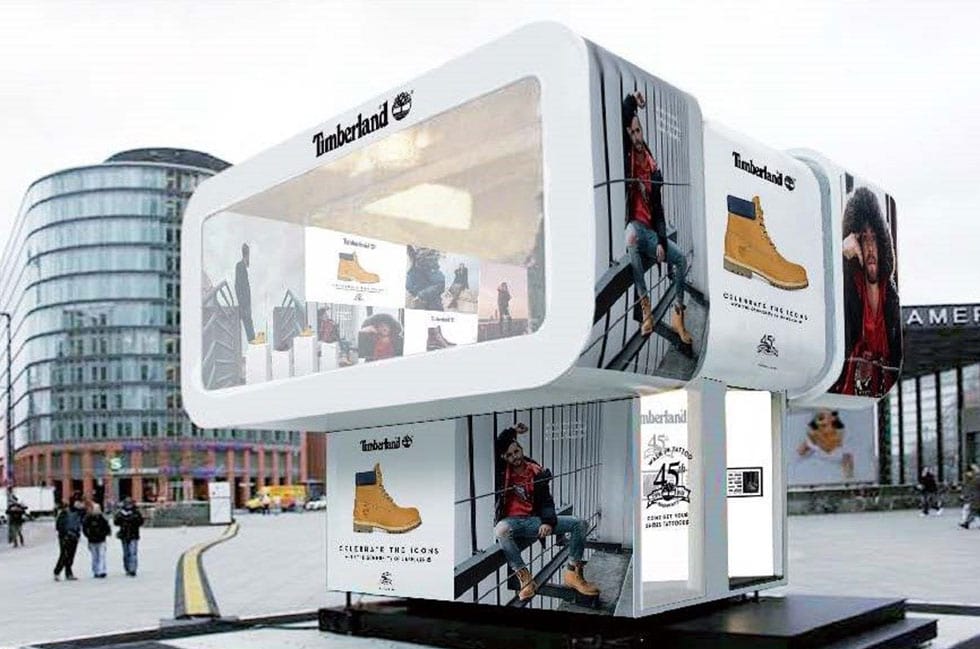 November 9, 2018 6:29 pm
The boot expert Timberland has come up with something truly special to celebrate the 45th birthday of its all-time classic, the legendary Yellow Boot.
Customers who bought a new pair of Timberland shoes from a participating vendor during the promotional period now have the chance to have a tattoo artist individually decorate these shoes as part of the Tattoo Experience Tour of Germany's larger cities.
What's more, Timberland customers can get their very own campaign photo in the Tattoo Experience Cube.
The Tattoo Experience Cube will call at the Kranzler Eck in Berlin on Friday, 16 November and on Saturday, 17 November. From 11 am to 8 pm on both days, visitors will get to choose from a large selection of motifs and letterings, which a tattoo artist will then engrave on the shoes. After all, the shoe must go on.